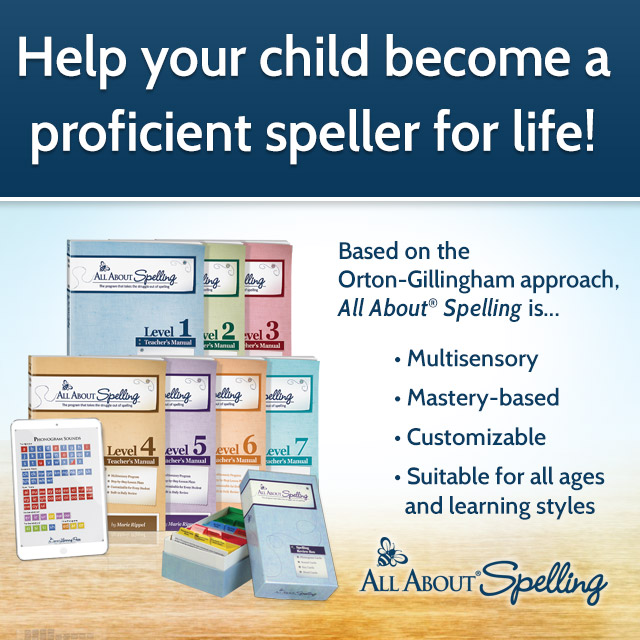 All About Learning Press
 has been a part of our homeschool for the past 6 years. My 12 year old, Malachi, started with Level 1 at age 6 in the 1st grade, and has completed all the books from 1 to 6, doing one level per school year.
I have love teaching this program
and he has loved learning with it.
We finished
Level 6
this spring, but he's such a great speller now that I debated whether or not we should do 
All About Spelling Level 7
. The last few levels have been easy for him, so I thought that All About Spelling had worked itself out of a job. But, then I took a closer look at Level 7, and 
I
knew I wanted him to finish strong
.