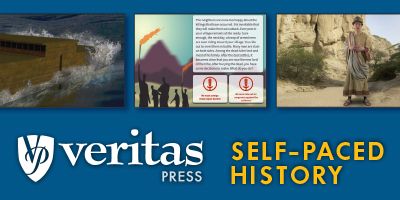 I've always known 
Veritas Press
 as a company that offers curriculum for a Classical Christian education, but I've never considered myself a Classical homeschooler. I teach history chronologically, but that is as Classical as I get. . . until now.
I received a 12 month course subscription to 
Veritas Press Self-Paced History: Middle Ages, Renaissance and Reformation
 and we're hooked.